The sky must be falling, for like the first time in history Ive caught up with all of my custom orders! I had four of them… one from December which was a
blond
girl, one from about a month ago which was Lilith, and two very recent ones, an old man, and a flamenco dancer.
All have been made and I feel great that they have been accomplished. I hope the recipients like them, if not you will see them at my street fair next weekend the 24
th
on 3rd avenue from 6
th
to 14
th
street.
Anyway, here is some eye candy of pieces that have come about due to other peoples vision through my hands. I particularly like Lilith, she stands and is gorgeous.
This is my oldest custom from December or November of last year
In my defense I had made it but when the lady sent me a picture of the person to be made I knew it had to be redone.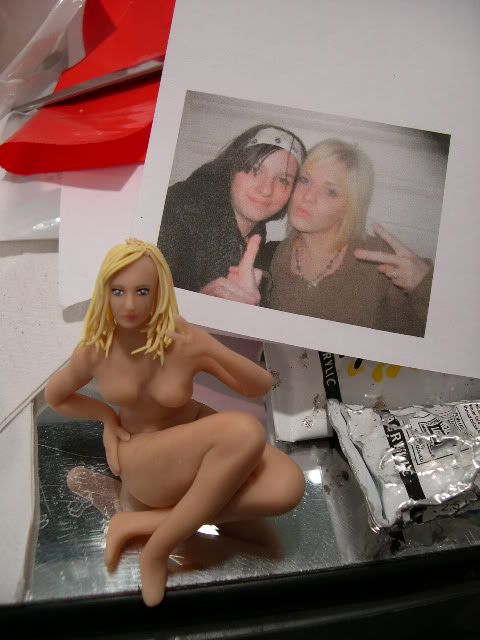 Lilith also slightly old was from a month ago for a customer in Israel...
She was to be made from the picture below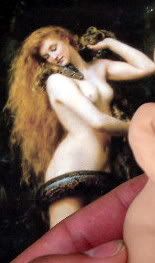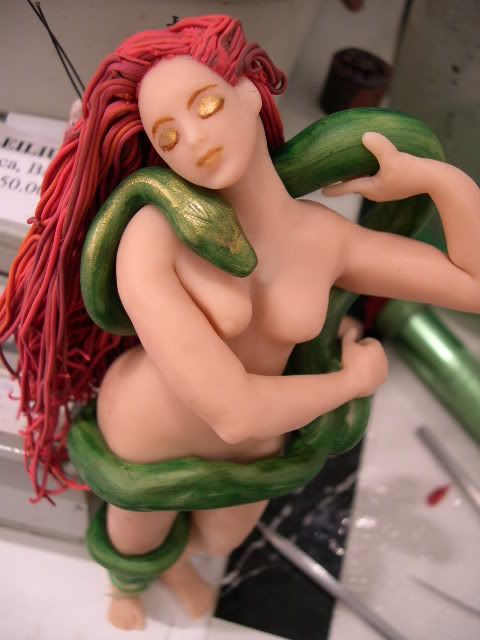 Her hair is very fragile and there were many technical issues that needed to be dealt with during her construction.
The next lady is a flamenco dancer, honestly I think this custom order might be cancelled because the girls arm kinda bent far behind her head during baking and I
don't
feel like making another one. She is a
Spanish
beauty.
This next custom is less than a week old and for DJ, he wanted me to make a piece that depicted a widows late husband and son, but I decided to leave the son out. He was to be old and repairing/modeling toy trains.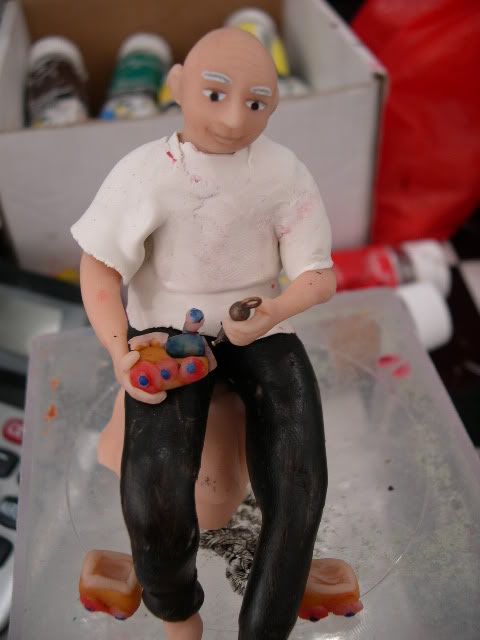 Now... time to make more stuff!